The Joseph Calling — Video #1
As committed Christian marketplace leaders, there is a distinct need to understand what the Lord is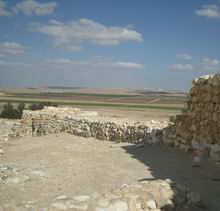 doing.  And we need to understand that the Lord is in control – and that in the midst of all this change – He has a plan and a purpose. And with His plan and purpose, will be opportunities.  Kingdom opportunities.  Opportunities that will not be obvious to those of the world.
Alternative systems and unusual opportunities in the midst of the change.  God's people will be those with both practical and spiritual answers.  This will be a time in which the impact of the Body coming together will be much like the awakening of a sleeping giant.
It will be a time in which the Lord anoints gifted believers, in similar fashion to the Daniels and Josephs of old, with favor and wisdom to penetrate and operate in the midst of the fabric of societies — business, government, education, the media — to bring about His purposes, for His people and for the purpose of offering hope to the spiritually lost, starving and dying of the world.
It will be a time of unusual strategic alliances between the Lord's chosen, and uniquely chosen persons of the world; much like Pharaoh in the time of Joseph, or like King Cyrus who was responsible for returning the Jewish exiles to Jerusalem; persons in pivotal positions who are inclined toward the Lord, His people and God's purposes.